Your program registration cart has been cleared
Fishing Permit- Spring Lakes Park
Sun, Mon., Tue., Wed., Thu., Fri., Sat. Jan. 2-Dec. 31

, 12:00-12:15 AM
Spring Lakes Park
Santa's Holiday in the Park
Bring the whole family for this annual event that captures and celebrates the spirit of the season. Admission is free but a $1 per person suggested donation is appreciated.
The whole family will enjoy:
​ A visit with Santa and Mrs. Claus
Letters to Santa
​ Souvenir photos (nominal fee)
​ Self-guided walk through the illuminated park
​ Holiday displays and thousands of lights
​ Interactive stations with holiday activities​
Refreshments (fee)
Wed., Thu., Fri., Sat. Dec. 4-7

, 6:00-9:00 PM
James Ranch Park
Wellness Walkers
Each week, we will get our heart rate up and get moving while enjoying the outdoors in our beautiful parks. Walks are guided and self-paced. Greene County Parks & Trails and the City of Beavercreek Parks Department have teamed up to provide walks all over Greene County.
All walks are rated for difficulty with a 1 being the easiest and a 3 being the most difficult. Ratings consider terrain, elevation changes, etc.
Thu. Dec. 5-Feb. 27

, 9:30-10:30 AM
Greene County Parks & Trails
Winter Solstice Hike
Follow the soft glow of luminaries in the snow...
Enjoy the calmness of the woods in winter on the Winter Solstice, the longest night of the year. Hot chocolate and holiday treats will be available for those participating in the hike. This is a self-guided hike along a luminary lit trail.
Saturday, December 21

, 7:00-9:00 PM
Russ Nature Reserve
Bluebird Box Building
Improve your backyard habitat with a bluebird house! Join us to learn how to attract bluebirds and other birds to your nest box, then build a box to take home! Fee is charged per box. Please bring a hammer along with you.
Saturday, January 18

, 1:00-2:30 PM
Greene County Parks & Trails Administrative Office
Second Year & Beyond Beekeeping
Need a little more beekeeping instruction? This class is for those who already have hives or have taken our beginning workshop. We will answer some of the questions and concerns you have experienced, provide additional information for healthier and more productive hives as well as discuss harvesting the honey. Pre-registration is required by January 12.
Saturday, January 25

, 9:00 AM-3:30 PM
Narrows Reserve: Narrows Reserve Nature Center
Beginning Beekeeping
Interested in learning about beekeeping? During this six-week class, participants will learn everything from equipment (what is needed and what is not), setting up hives, bee pests, products of the hive and much more. Interested class participants will have the opportunity to order equipment from a major bee supply company (not required). Placing a group order will result in significant savings. Snow Date: March 12th
Thursday. January 30

, 7:00-8:30 pm
Greene County Media Room


Thursday. February 6

, 7:00-8:30 pm
Greene County Media Room


Thursday. February 13

, 7:00-8:30 pm
Greene County Media Room


Thursday. February 20

, 7:00-8:30 pm
Greene County Media Room


Thursday. February 27

, 7:00-8:30 pm
Greene County Media Room


Thursday. March 5

, 7:00-8:30 pm
Greene County Media Room


Thursday. March 12

, 7:00-8:30 pm
Greene County Media Room
Rent-A-Sugar Bucket
Create family memories during this winter adventure! Maple sugaring excitement begins by hearing the drip, drip, drip as the first droplets of sap go into your bucket. Bring your whole family to learn all about the history of maple sugaring. Along the way you will find out how to identify sugar maple trees in winter, take turns drilling a hole and tapping a spile, then your family will have a special bucket that can be checked throughout the season. Sap from the bucket will be cooked into syrup for the Pancakes in the Park event. Families who rent a bucket will receive a free breakfast for up to 4 people at the event. Buckets must be rented prior to February 28.
Sun, Mon., Tue., Wed., Thu., Fri., Sat. Feb. 3-Mar. 4

, 12:00-3:30 PM
Narrows Reserve: Narrows Reserve Sperling Lane
Winter Birding Excursion
Like Common Goldeneyes, Brown Creepers, and Lapland Longspurs, many birds only live in our area during the winter. Join us on our annual winter van tour as we search local hot-spots for our favorite wintertime neighbors. Exact destinations will be decided closer to the trip, but likely destinations include Eastwood Lake, Caesar Creek State Park, and Spring Valley Wildlife area. Please bring binoculars and dress for the weather. Dinner will be provided.
Saturday, February 22

, 12:00-7:00 PM
Narrows Reserve: Narrows Reserve Nature Center
School for Curious Birders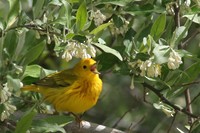 Ever been curious how hummingbirds fly backwards or why birds sing? If so you're not alone. Join other curious bird nerds- from beginners to experienced birders- to uncover the magnificent mechanisms and fantastic motivations of bird life. Over the course of this seven week workshop, GCP&T Naturalist and bird fanatic Jared Merriman will use multimedia presentations and hands-on activities to peel back the curtain on the curious lives of Ohio's birds. Topics will include bird anatomy, flight, nesting, migration, feeding strategies, social interactions, and vocalizations. Course registration also includes local field trips in May. Field trip details will be discussed during class.
Tuesday. March 3

, 6:00-8:00 pm
Greene County Parks & Trails Administrative Office


Tuesday. March 10

, 6:00-8:00 pm
Greene County Parks & Trails Administrative Office


Tuesday. March 17

, 6:00-8:00 pm
Greene County Parks & Trails Administrative Office


Tuesday. March 24

, 6:00-8:00 pm
Greene County Parks & Trails Administrative Office


Tuesday. March 31

, 6:00-8:00 pm
Greene County Parks & Trails Administrative Office


Tuesday. April 7

, 6:00-8:00 pm
Greene County Parks & Trails Administrative Office


Tuesday. April 14

, 6:00-8:00 pm
Greene County Parks & Trails Administrative Office