Program Search
Movie Under the Stars - Million Dollar Arm
The fun starts when the sun goes down! Join Greene County Parks & Trails for a FREE family movie in the park under the stars. The park opens at 7:30 pm with the movie starting around 8:30 pm. Bring along a blanket or some chairs and enjoy Disney's Million Dollar Arm (PG, 124 minutes) - a true inspirational story of self-discovery, second chances and personal triumph in the face of adversity. Concessions will be available for purchase. In the event of inclement weather, the movie will be rescheduled.
Saturday, May 5

, 7:30-10:45 PM
Frank Seaman Park
Create Your Own Garden Art
Add a quick pop of color to your garden with some handmade garden art. Create your own pinwheel or composite flower by using precut shapes and bottle tops. Be creative and have instant color in your flower beds.
Sunday, May 6

, 1:00-2:30 PM
Russ Nature Reserve
Morning Milers - Beavercreek Station
Enjoy the region's bike trails with an early morning ride led by a GCP&T Trail Sentinel. Beginning at Beavercreek Station, this 34-mile ride will take you towards the Fayette County Line and back to Beavercreek Station when finished. This ride is for the intermediate skill level and could include a short, off-trail portion. Riders must be 18 and over and wear a helmet to participate. Ride will be cancelled in the event of a thunderstorm.
Saturday, May 12

, 9:00-11:00 AM
Beavercreek Station
Make Your Own Rain Barrel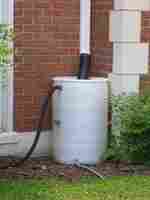 Make your garden a bit more green this year by using a rain barrel for watering. Learn how to set up and care for rain barrels. All of the equipment needed to make your own rain barrel will be supplied.
Saturday, May 12

, 10:00-11:30 AM
Russ Nature Reserve
Breaking Out 5K Walk/Run - Animal Care and Control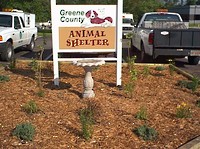 Join Greene County's Animal Care and Control for their 2nd annual "Breaking Out" 5K Walk/Run. Pet owners from throughout the region, and their pets, can join adoptable dogs of all shapes and sizes for this annual fundraiser. Each participant will receive a commemorative t-shirt, a leash and a swag bag. Help raise awareness of the great adoptable pets looking for their forever homes. Walk/run begins at 10 a.m., registration opens at 9 a.m.
Saturday, May 12

, 10:00 AM-2:00 PM
James Ranch Park
Spring Hike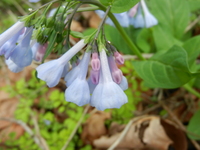 The weather has warmed, the sun is shining, spring wildflowers are in full bloom and bird migration is in full swing. Everything is right to get outside and go for a walk. Join the naturalist on this spring hike and enjoy the splendor of spring.
Sunday, May 13

, 1:30-3:00 PM
Williamson Mound Parking Lot
Wellness Walkers-Russ Nature Reserve
Each week we will get our heart rate up and get moving - enjoying the outdoors in our beautiful parks. Walks are guided and self-paced. Get to know the parks better and meet new people. Greene County Parks & Trails and City of Beavercreek have partnered to provide more walk locations in 2018! Contact City of Beavercreek to register, 937-427-5514. Advanced registration required.
Thursday, May 17

, 9:30-10:30 AM
Russ Nature Reserve
Wood-Warbler Weekend
Join naturalists and expert birders Cris Barnett and Jared Merriman for a weekend at Magee Marsh, Ottawa National Wildlife Refuge known as the Warbler Capitol of the World. This weekend will be filled with warblers, vireos and other spring migrants. Two overnight stays and breakfast are included. Preregistration required by May 1.
Sun, Fri., Sat. May 18-20

, 10:00 AM-5:00 PM
Narrows Reserve Nature Center
Morning Bird Walk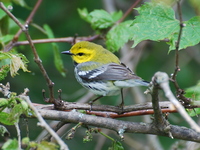 Migration is in full swing, which means there are many species of birds passing through our area on the way to their nesting grounds. Join a naturalist on this morning hike looking for those unusual species along with some that migrate here for the summer. Be sure to bring binoculars and be prepared for wet, muddy trails.
Saturday, May 19

, 8:00-10:00 AM
Main Parking Lot
Night Ride: Xenia Station to McDonald's, Jamestown
Join the GCP&T Trail Sentinels for a moonlight ride along the region's bike trails. GCP&T Trail Sentinels are an elite volunteer group who patrol the trails and coordinate several cycling events. All night riders must be 18 and older, wear a helmet and have lights on their bikes. Rides will be cancelled in the event of a thunderstorm.
Saturday, May 19

, 7:00-9:00 PM
Xenia Station