Fishing Permit- Spring Lakes Park
Sun, Mon., Tue., Wed., Thu., Fri., Sat. Jan. 1-Dec. 31

, 12:00 AM
Spring Lakes Park: Spring Lakes Fishing Permit
2022 Birding Pin
Our most popular birding program is back for another year! Not only will registrants receive a beautiful lapel pin to showcase their Greene County Birding pride, but they will also gain access to four Birding Pin Exclusive birding excursions led by GCP&T Naturalist, Jared Merriman. Plus, more fun surprises are in store! All proceeds from birding pin registrations go towards habitat stewardship efforts in our parks!
Sun, Mon., Tue., Wed., Thu., Fri., Sat. Jan. 1-Dec. 31

, 8:00 AM-4:00 PM
Greene County Parks & Trails Headquarters
Wellness Walkers Fall & Winter Series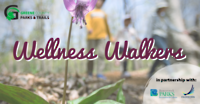 Each week, we will get our heart rate up and get moving while enjoying the outdoors in our beautiful parks. Walks are guided and self-paced. Greene County Parks & Trails, Fairborn Parks and Recreation and the City of Beavercreek Parks Department have teamed up to provide walks all over Greene County.
All walks are rated for difficulty with a 1 being the easiest and a 3 being the most difficult. Ratings consider terrain, elevation changes, etc.
Thu. Sep. 22-Mar. 16

, 9:30-10:30 AM
Greene County Parks & Trails
Morning Milers: Beavercreek Community Park
Enjoy the region's bike trails with an early morning ride led by a GCP&T Trail Sentinel. Bikers will begin at either Beavercreek Community Park or Xenia Station. These rides are not for the beginner skill level and may include a short, off-trail portion. Riders must be 18 and over and wear a helmet to participate. Meeting time at each location is 8:30am, with ride departure at 9am. Ride will be cancelled in the event of a thunderstorm.
This ride meets at Beavercreek Community Park.
Saturday, October 8

, 9:00-11:00 AM
Off-Site – Beavercreek Community Park
Backyard Jamboree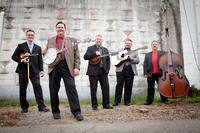 Greene County Parks & Trails is excited to be back again with some great bluegrass music at Caesar Ford Park!
This year's concert will feature Joe Mullins and the Radio Ramblers along with an opening act to be announced shortly.
The 2019 IBMA Entertainer of the Year, Joe Mullins and the Radio Ramblers, have 11 #1 songs and albums including the 2018 IBMA Song of the Year, "If I'd Have Wrote That Song."
Refreshments will be provided; outside food and drink permitted (no alcohol)
Saturday, October 8

, 2:00-4:00 PM
Caesar Ford Park
Full Moon Hike
Discover the magic of hiking at night when the full moon lights the way. Will you see glowing eyes? Hear the hoot of an owl? Join us to experience nature at night...
Well-behaved dogs are encouraged to attend with their owners. Water is encouraged.
Sunday, October 9

, 8:00-9:00 PM
Narrows Reserve: Narrows Reserve Canoe Launch
DIY Craft - Farmhouse Decor
We are back at it for our very popular DIY craft programs for 2022!
Do you want to know what we are going to be crafting? Well, we will keep you in suspense and release the programs each month on Facebook. This month's topic will be released on September 14, 2022, at 11am. At that time, registration will open.
Light refreshments will be served. This is an in-person program only. Supplies will not be sent home for no-show's.
Happy Crafting...
Tuesday, October 11

, 6:00-9:00 PM
Caesar Ford Park: Caesar Ford Park Shelter
EXTREME Halloween Egg Hunt
****PROGRAM FILLED. NO WAITING LIST WILL BE ACCEPTED****
Who says you can't have an Easter egg hunt at Halloween time? We sure can!!
This EXTREME Halloween Egg Hunt isn't your typical egg hunt however. This one is after dark with black eggs and flashlights only.
Every egg will have candy, and some will be specially marked with great prizes. How many can you find?
Please note that this is a competitive event and some people will not find an egg nor will they win a prize…that's why we call it extreme.
Registrants may be subject to a security search to ensure everyone is following the rules.
This event is for adults 18 and older only.
Friday, October 14

, 7:00-10:00 PM
Caesar Ford Park
Bird Walk at the Mound
Birders, or aspiring birders, are encouraged to join staff naturalist Jared Merriman in search of the different bird species that call the Indian Mound Reserve home or that migrate to this area during the year.
What will we find? Join us to find out...
It is ok if you don't have binoculars to participate, we will have limited sets to loan out.
Saturday, October 15

, 8:00-10:00 AM
Indian Mound Reserve: Indian Mound Reserve Williamson Mound lot
Settler's Shindig
Settlers are coming from all around! Come see and try lots of settler games, toys, and tools. Shoot a bow, make a top, and make some fresh apple cider. You'll have a ton of fun experiencing what life was like 200 years ago in Ohio.

Volunteers: Volunteers are needed for this program. Click here to volunteer.
Saturday, October 15

, 1:00-4:00 PM
Indian Mound Reserve