Fishing Permit- Spring Lakes Park
Sun, Mon., Tue., Wed., Thu., Fri., Sat. Jan. 4-Dec. 31

, 8:00 AM-10:00 PM
Spring Lakes Park: Spring Lakes Fishing Permit
2021 Greene County Birding Pin Program
We want to go birding with you! Our birding pins let you carry your local birding pride wherever you go! And you'll gain access to our Birding GCP&T Facebook community, a great place to meet new birding friends, ask questions, and view exclusive content from our naturalists!
All funds generated from pin registrations will go towards our habitat stewardship efforts.

Sun, Mon., Tue., Wed., Thu., Fri., Sat. Feb. 1-Dec. 31

, 8:00 AM-4:00 PM
Greene County Parks & Trails Headquarters
Wellness Walkers Spring & Summer 2021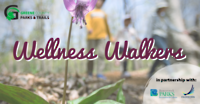 Each week, we will get our heart rate up and get moving while enjoying the outdoors in our beautiful parks. Walks are guided and self-paced. Greene County Parks & Trails, Fairborn Parks and Recreation and the City of Beavercreek Parks Department have teamed up to provide walks all over Greene County.
All walks are rated for difficulty with a 1 being the easiest and a 3 being the most difficult. Ratings consider terrain, elevation changes, etc.
Thu. Apr. 1-Nov. 25

, 9:30-10:30 AM
Greene County Parks & Trails Headquarters
Fast Photos at Pearl's Fen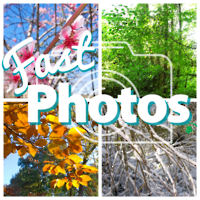 Whether you are a seasoned photographer or a camera phone aficionado , we invite you to join GCPT for the first ever Fast Photos hikes.
Guests will meet up at the same location each season to enjoy a hike all while snagging quick photos along the way. But no stalling, the fun part is trying to be in the moment and capturing images as we move along the path. The best part would be at the end of the series to see all the photos from each season!
If you would like to collaborate with any of the other photographers, or share images with GCPT- we can create a wonderful photo collage for all the participants to use.
This could be a great way to experience a park in all four seasons, network with other enthusiasts and get to experiment with your camera, all while getting your steps in!
Watching nature change as the seasons pass through your images will be a real treasure in itself.
Each meet up will take place at Pearl's Fen in Fairborn the hour prior to sunset. This location has both a natural trail and a boardwalk that will be used during the hike.
Your registration will include the full list of dates, times and more information needed to get the best from the program.
Happy Hiking!

Wednesday, April 14

, 7:00-8:00 PM
Pearl's Fen – Parking Lot
Wiggle Worms - Earth Day Celebration
We are back again with our popular Wiggle Worms program. Geared to those ages 2-5, we are celebrating Earth Day this month!
Registration is required.
Our littlest park goers will learn how they can help to "Restore Our Earth" as we take them through a fun earth day hunt collecting supplies needed so they can make a difference in this world. What will you make with all the treasures you find? Sign up now so you can find out.
This is a drop-in program, you do not need to stay for the entire time. The program will take approximately 45 minutes. An adult is required to stay during the program.
Thursday, April 15

, 10:00 AM-1:00 PM
James Ranch Park
Greene Grasshoppers - Earth Day Celebration
We're hopping back into action with our Greene Grasshoppers programs!
This month, we'll learn how to help "Restore Our Earth" as we go through station based crafts, activities and games focused on caring for our planet.
This is a drop-in program, you do not need to stay for the full 2 hours. An adult is required to stay during the program.
This program covers kindergarteners through 9 year olds.
Thursday, April 15

, 6:00-8:00 PM
James Ranch Park
EverWalk
EverWalk is a movement designed to build a nation of walkers and get people off their phones, out in nature and living healthier lifestyles. It was created by Diana Nyad, the first person in history to swim the 111 miles from Cuba to Florida and her Cuba swim expedition leader Bonnie Stoll. These walks are popular all over the United States and abroad. We will be hosting them in Greene County in April, June, July, August and October in a different park each time. Feel free to bring your well-mannered dogs on non-retractable leashes. THE WALK IN AUGUST WILL BE HALF ON THE TRAIL AND FOR THE OTHER HALF, COOL OFF BY WALKING THROUGH THE CREEK. PARTICIPANTS WILL BE ABLE TO CHOOSE WHICH WAY THEY WANT TO GO BACK. SHOES MUST BE WORN WHILE IN THE CREEK. THE WALK IN OCTOBER WILL BE A COSTUME PARADE.
Saturday, April 24

, 9:00-11:00 AM
Indian Mound Reserve: Indian Mound Reserve Williamson Mound lot
Morning Milers - Beavercreek Station
Enjoy the region's bike trails with an early morning ride led by a GCP&T Trail Sentinel. Bikers will begin at Beavercreek Station, riders can expect to bike between 25 and 35 miles. This ride is not for the beginner skill level and does include a short, off-trail portion. Riders must be 18 and over and wear a helmet to participate. Meeting time at each location is 8:30 a.m. with ride departure at 9 a.m. Ride will be cancelled in the event of a thunderstorm.
Saturday, April 24

, 9:00-11:00 AM
Beavercreek Station
Night Ride: Old Town Reserve to Young's Dairy
Join the GCP&T Trail Sentinels for an 18 mile moonlight ride along the region's bike trails. GCP&T Trail Sentinels are an elite volunteer group who patrol the trails and coordinate several cycling events. All night riders must be 18 and older, wear a helmet and have lights on their bikes. Rides will be cancelled in the event of a thunderstorm.
Saturday, April 24

, 7:00-9:00 PM
Old Town Reserve
Spring Migration Birding Hike
It's the most birdy-ful time of the year!
With the birds singing loudly
and warblers migrating you'll be in good cheer! It's the most birdy-ful time of the year!
This hike will search out as many spring migrants as we can find. Join GCP&T Naturalist Jared Merriman for a walk in his favorite park for finding warblers in Greene County. Free coffee and hot cocoa will be available.

Saturday, May 1

, 7:00-10:00 AM
Narrows Reserve – Canoe Launch